Program
Juniors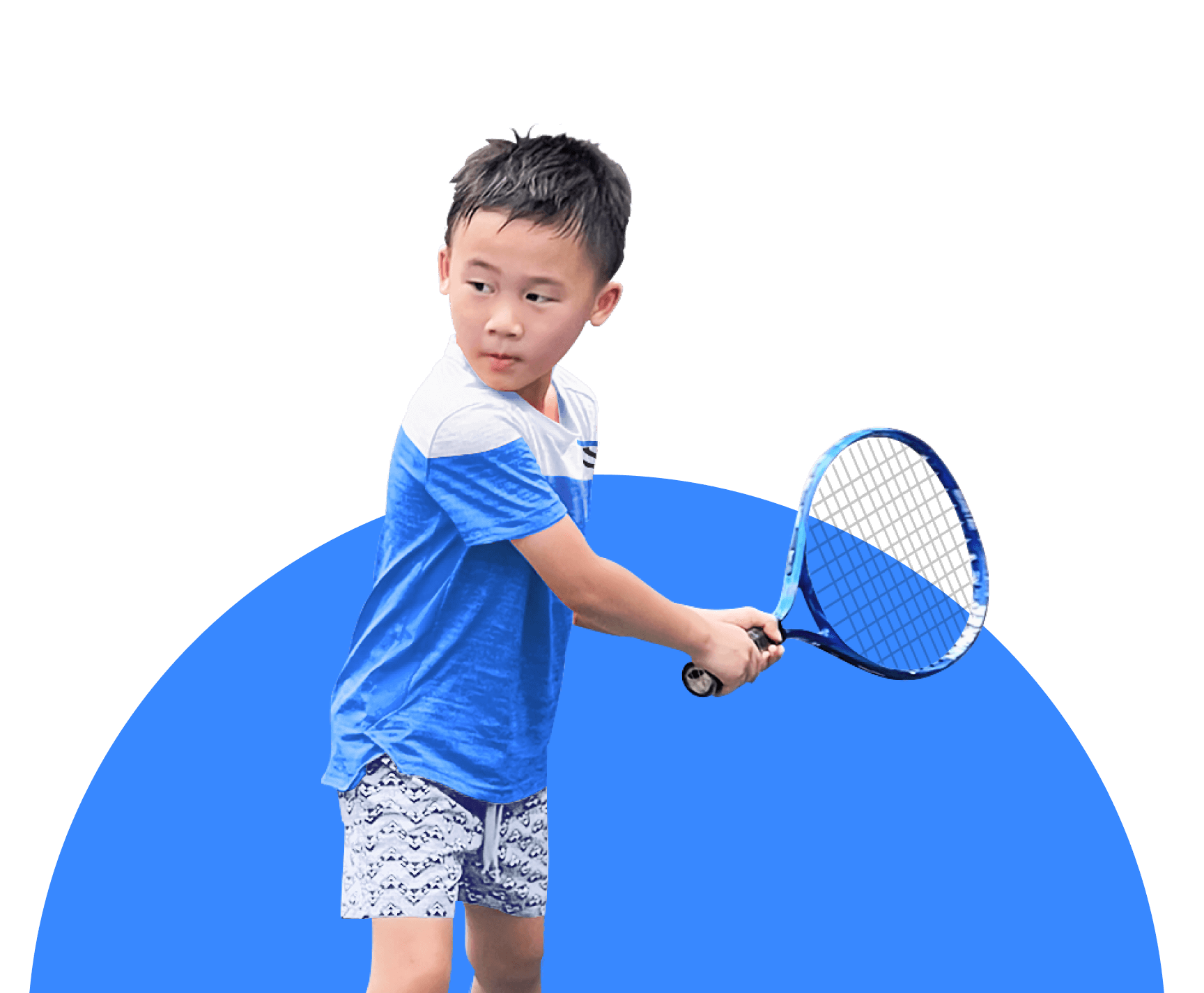 Future Stars
Introduce your child to tennis with Sportama tennis institute Future Stars program. This fun and exciting program is designed to develop their general-motor and athletic skills using many features of the USTA Quick Start Tennis Program. The program focuses on hand-eye coordination, movement and basic tennis skills. The atmosphere of the program promotes learning through games that are tennis related. Whether your child has never played before or they have had some tennis experience, this program is a great opportunity for development.
All of the coaches who run this program are specialized in working with younger children, and we maintain a 4:1 and 6:1 student-to-coach ratio during the classes. This ensures a fun and safe learning environment. These players will use softer balls and smaller racquets.
Students will be evaluated at the beginning of class and placed in level-appropriate groups:
Monster Tennis (3-5 years old)
Red Ball 1 & 2 (5-7 years old)
Orange Ball 1 & 2 (8-9 years old)
Green & HP Green (9-10 years old)
---
Class Highlight
Explore everything you need to know about sportama class.
SPORTAMA - How To Do a Proper Kick Serve

SPORTAMA - How To Check Your Proper Contact Point

SPORTAMA - Tips To Beginner Red Ball Tennis

SPORTAMA - Backhand Slice in Tennis

SPORTAMA - Warming Up Session

SPORTAMA - Tennis Volleys Technique
Passionate for Indonesian tennis development, caring staff and family atmosphere was combined to make Sportama a beautiful and unique training environment.
Wisma GKBI Lt. 39
Jl. Jendral Sudirman No. 28
Bendungan Hilir, Jakarta Pusat
Newsletter Signup
Sportama official communications delivered straight to your e-mail! and you'll be informed on all you need to know across the institue, tournament & more ...
Stay Connected
Copyright © 2023. Sportama Tennis. All Rights Reserved.