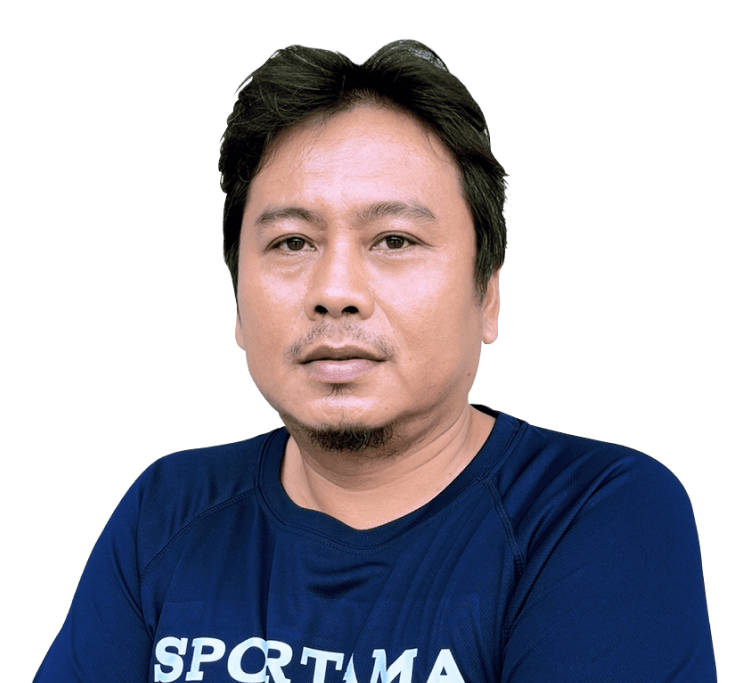 Follow
Priyo Haryanto
Assistant Coach
Mulai bermain tennis di usia 12 tahun di Senayan. Pada tahun 90an pernah menjuarai, Runner up, dan semifinalis kejuaraan daerah piala walikota Jakarta pusat dan piala gubernur DKI. Untuk kejuaraan nasional pernah menjadi semifinalis di ganda putra piala Mercu buana Jakarta, Fiks Bandung, dan Kejuaraan di Lampung. Pernah di minta untuk melatih di beberapa perusaha swasta seperti di PT. GMP, JLJ, Dan Mega Finance Dan bergabung dengan Sportama sejak pertengahan tahun 2014 sampai sekarang.
Milestones
Sportama Tennis Institute
Achievement
Runner up junior walikota cup
Winners double junior walikota cup
Semi finalis double junior Mercu buana cup
Runner up man's single walikota cup
Runner up men's double walikota cup
Wisma GKBI Lt. 39
Jl. Jendral Sudirman No. 28
Bendungan Hilir, Jakarta Pusat
Newsletter Signup
Sportama official communications delivered straight to your e-mail! and you'll be informed on all you need to know across the institue, tournament & more ...
Stay Connected
Copyright © 2023. Sportama Tennis. All Rights Reserved.