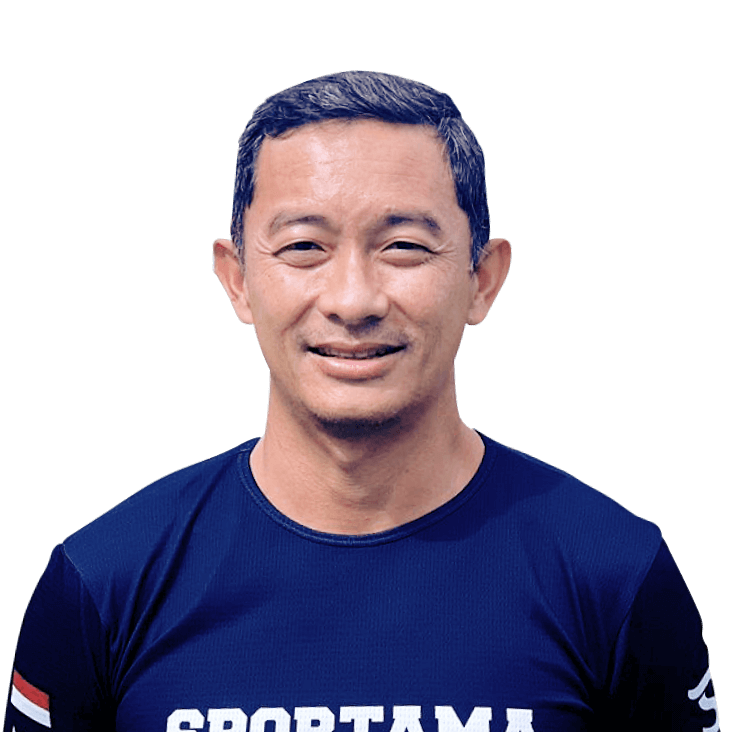 Follow
Martin Setiawan
Head Coach
Coaching is my life, there are no other better rewards than seeing my own student improve and grow inside and more important, outside the court.
Milestones
FIKS Tennis School 2002 - 2005
Admiral Tennis Club 2002 - 2008
CORE Tennis Academy 2008 - 2021
Sportama Tennis Institute 2021 - present
Highlighted Students
Grace Sari Ysidora, M. Althaf Dhaifullah, Christian Alvin Edison, Samantha Nanere, Samantha Edison, Cowen Lau, Anjali Kirana Junarto, Shinar Zahra, M. Ragil.
Achievement
Captain for Indonesian Junior team since 2013
ITF Touring Coach for GSPDP team since 2019
Head of National Junior Development Program since 2023
Certification

USPTR

ITF Level 3
Wisma GKBI Lt. 39
Jl. Jendral Sudirman No. 28
Bendungan Hilir, Jakarta Pusat
Newsletter Signup
Sportama official communications delivered straight to your e-mail! and you'll be informed on all you need to know across the institue, tournament & more ...
Stay Connected
Copyright © 2023. Sportama Tennis. All Rights Reserved.