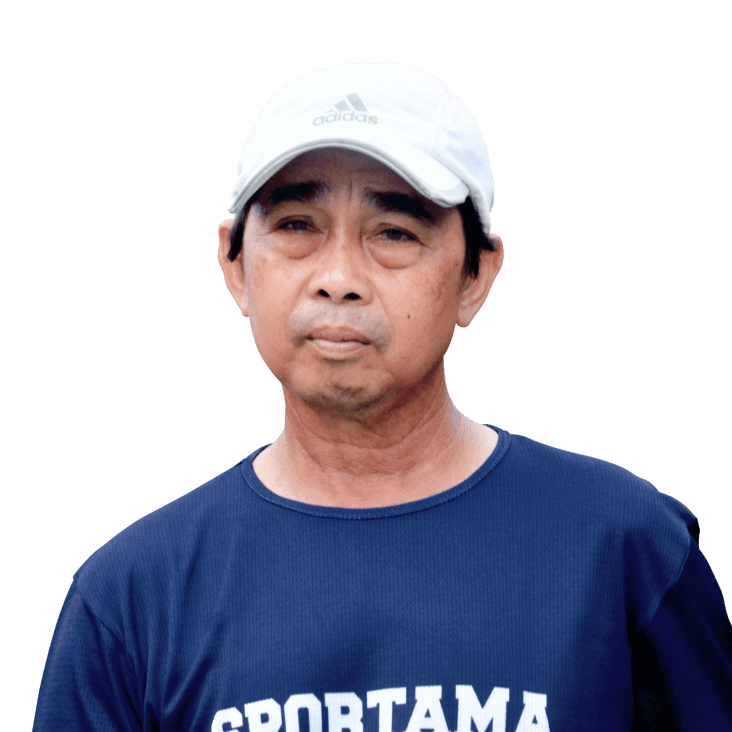 Follow
Suherman
Assistant Coach
Saya belajar tennis dari umur 10 tahun ikut dengan om saya. Saya tertarik ikut belajar tennis ketika saya melihat om saya bermain. Mulai dari sana saya tergerak untuk mendalami tennis ini sampai akhirnya saya ikut tournament antar pelatih di Senayan. Tahun 2007 saya pernah mengikuti Tournament dan berhasil mendapatkan Juara II Ganda atar pelatih di Senayan.
Wisma GKBI Lt. 39
Jl. Jendral Sudirman No. 28
Bendungan Hilir, Jakarta Pusat
Newsletter Signup
Sportama official communications delivered straight to your e-mail! and you'll be informed on all you need to know across the institue, tournament & more ...
Stay Connected
Copyright © 2023. Sportama Tennis. All Rights Reserved.