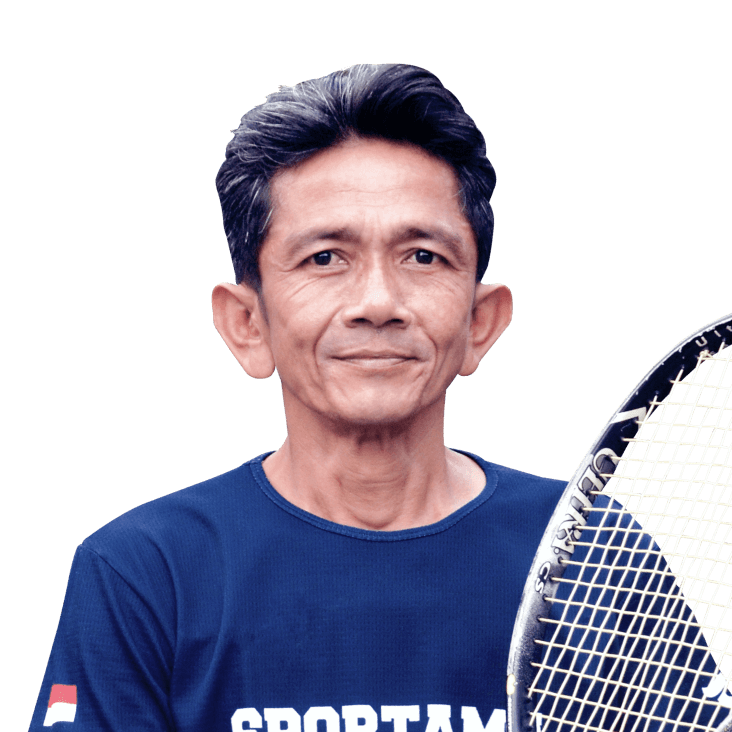 Follow
Suwarso
Assistant Coach
My name is Suwarso, experineced in red ball and munchkin, I am a male coach who is 48 years old, I live in Jakarta with my beloved family, I teach tennis since 2013-present, I hope that begginers one day can become professional tennis athletes.
Milestones
Sportama Tennis Institute
Achievement
Juara Tournament Tennis Double di Senayan
Wisma GKBI Lt. 39
Jl. Jendral Sudirman No. 28
Bendungan Hilir, Jakarta Pusat
Newsletter Signup
Sportama official communications delivered straight to your e-mail! and you'll be informed on all you need to know across the institue, tournament & more ...
Stay Connected
Copyright © 2023. Sportama Tennis. All Rights Reserved.