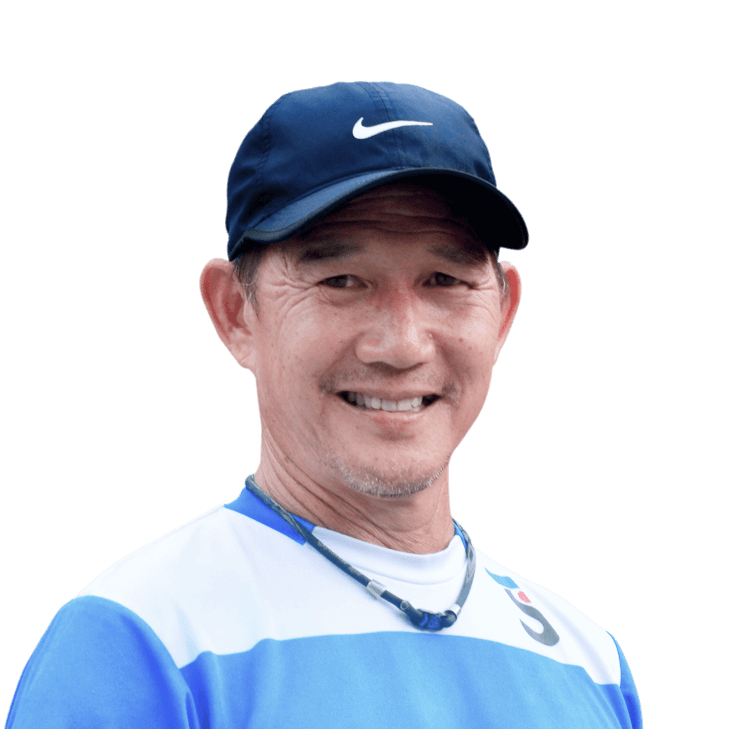 Follow
Paul Sindhunatha
Technical Director

USA
With 30 years+ experience of coaching and has the privilege to work with some amazing individuals from beginners to professionals level, and the best thing about it is to be able to watch them grow.
Milestones
Ponte Vedra Beach, FL 1991 - 1995
Maria Cercone, Tampa, FL 1995 - 1996
International Tennis Academy USA, Delray Beach, FL 1996 - 2008
Star River Pro-team, Guangzhao, China 2014 - 2019
Sportama Tennis Institute 2008 - present
Highlighted Students
Top 100 WTA players, Top 200 ATP players, Top 50 ITF players.
Achievement
Mexican coaches conference 2007 (Speaker)
Asian ITF coaches conference 2011 (Speaker)
Jamaica Player Development 2005 - 2007
Developed Top 10 ITF and Top 50 WTA players 1996 - 2018
Co. Owner ITA USA - Top 5 Tennis Academy in the US in 1996 - 2005
Co. Founder P.T. Sport Nusantarta Management (Sportama)
Certification

USPTA

USPTR

USTA High Performance
Wisma GKBI Lt. 39
Jl. Jendral Sudirman No. 28
Bendungan Hilir, Jakarta Pusat
Newsletter Signup
Sportama official communications delivered straight to your e-mail! and you'll be informed on all you need to know across the institue, tournament & more ...
Stay Connected
Copyright © 2023. Sportama Tennis. All Rights Reserved.