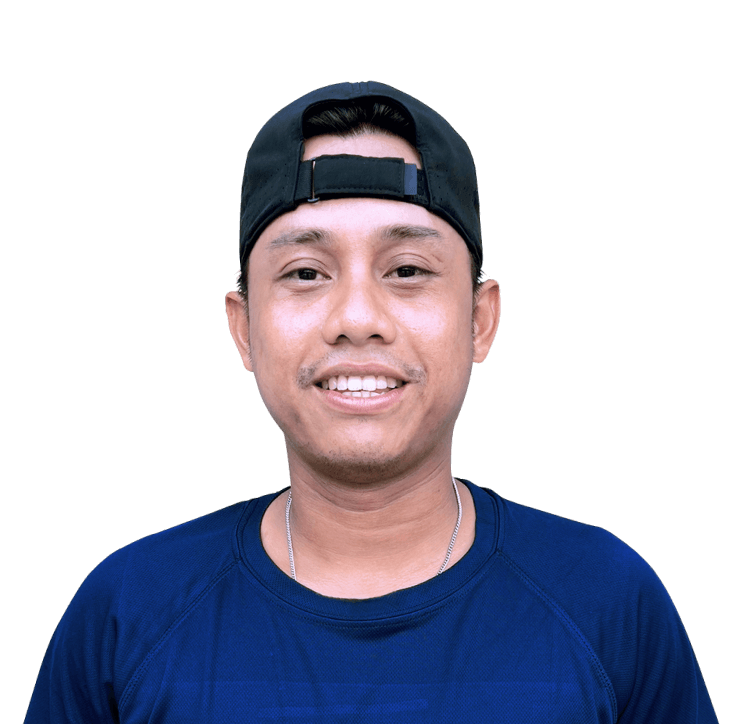 Follow
Nur Adim Iswan
Assistant Coach
Experienced, Dedicated & Hard Worker.
Milestones
Little Harbor Club, MI
Middleburg Tennis Club, VA
Ontwentsia Club, OH
Sportama Tennis Institute, JKT
Achievement
Represented Indonesia Jr. Davis Cup & Universiade Olympic Games
Ranked #237 Jr. ITF
1600 ATP
MVP Mid-West Region NCAA
Certification

USTA Professional Certification

PTR Registry Certification

USPTA Certification
Wisma GKBI Lt. 39
Jl. Jendral Sudirman No. 28
Bendungan Hilir, Jakarta Pusat
Newsletter Signup
Sportama official communications delivered straight to your e-mail! and you'll be informed on all you need to know across the institue, tournament & more ...
Stay Connected
Copyright © 2023. Sportama Tennis. All Rights Reserved.