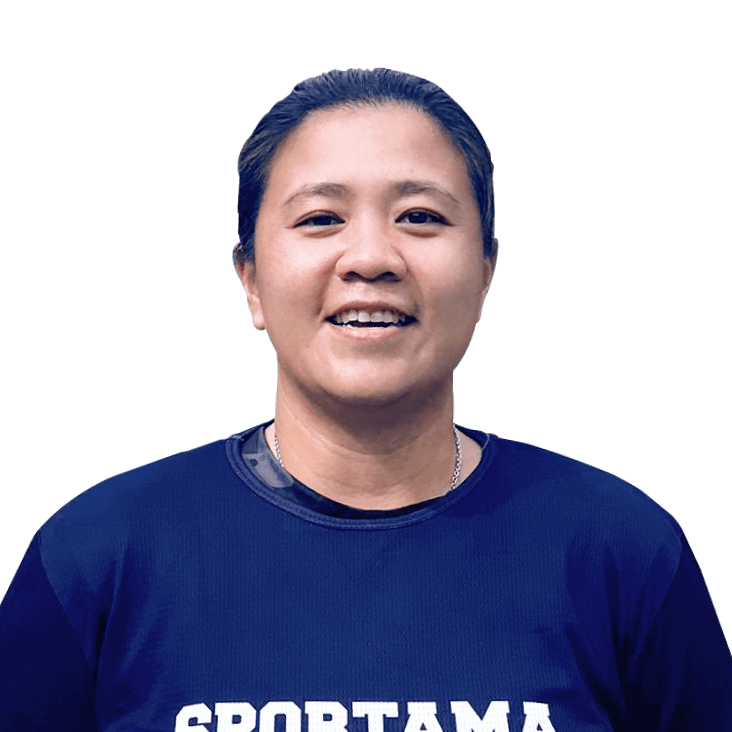 Follow
Nancy Metriya
Assistant Coach
I was a former national tennis player from Bali. I was playing so many national and international tournaments. Upon my retirement as player, i have been coaching elite players in Bali and in Jakarta under Sportama Club. I have been coaching for more than 10 years with a success to bring Denpasar to win gold at regional tournament (porda) in Bali and have successfully brought ladies military tennis players to win the championship.
Wisma GKBI Lt. 39
Jl. Jendral Sudirman No. 28
Bendungan Hilir, Jakarta Pusat
Newsletter Signup
Sportama official communications delivered straight to your e-mail! and you'll be informed on all you need to know across the institue, tournament & more ...
Stay Connected
Copyright © 2023. Sportama Tennis. All Rights Reserved.